Painting the October Landscape
3-Day Workshop in Oil, Acrylic or Pastel
Tuesday, Wednesday & Thursday, October 10-12
Sponsored by The Elk River Club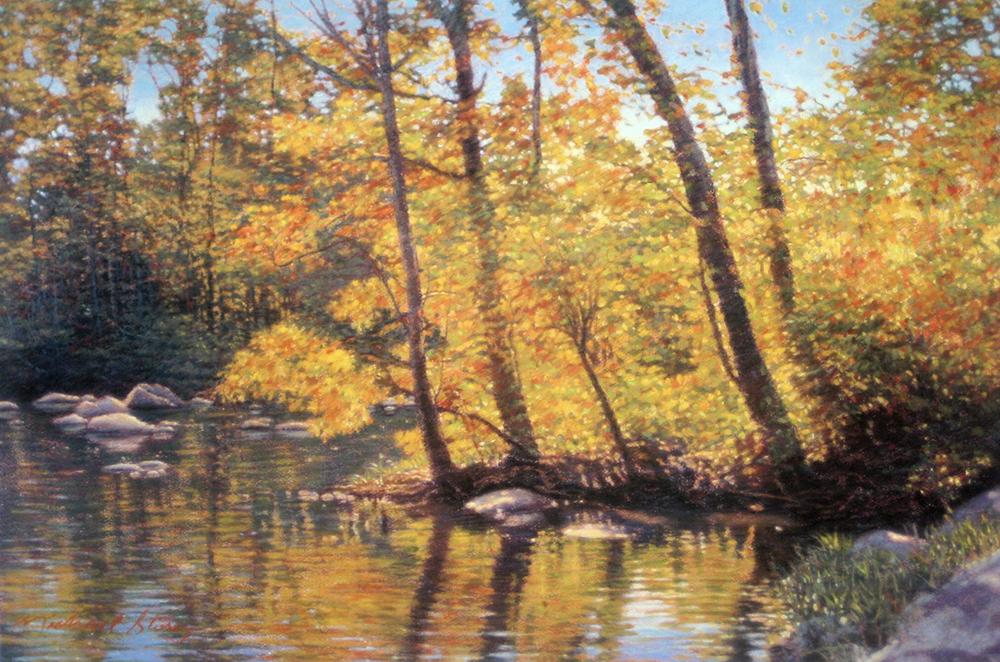 Master your ability to paint the beautiful fall landscape color viewed in Banner Elk and in the North Carolina mountains this time of year by joining South Carolina artist Michael Story as he returns again to the Elk River Club for this 3-day painting workshop. You will have the option of working in any of the three mediums offered- oil, acrylic or pastel. You are encouraged to bring your own references of the local area to paint from. Michael will also provide additional references for you if needed.
You'll begin your painting with an initial charcoal drawing, followed by a color wash applied over the image.
Starting with shadow colors, you'll begin blocking in your painting, then progressing dark to light to completion. Building final layers of color and avoiding muddy mixtures, you'll achieve fresh, bright color while capturing depth and drama in your paintings.
When:
Tuesday, Wednesday & Thursday, October 10-12
from 10am- 5pm
Where:
Elk River Club
Main Dining Room
1000 Clubhouse Drive
Banner Elk, NC 28604
Cost $375
To sign up, or for more information, call Michael Story at 803-356-4268. Email: michaelstoryartist@gmail.com

Click here for Oil Supply List
Click here for Acrylic Supply List
Click here for Pastel Supply List
---

Michael Story earned a BFA in Fine Art from the University of South Carolina in 1975. He later traveled to New York, studying pastel and oil painting under internationally know artist, Daniel Greene. Today, Michael Story is an award-winning artist and member of Oil Painters of America and the Southeastern Pastel Society. He guest lectures, juries art shows and regularly teaches oil,acrylic and pastel painting throughout the United States.
Story has conducted workshops at such prestigious art centers as Huntsville Museum of Art in Huntsville, Al, Hudson River Valley Workshops in Greenville,NY, John C Campbell Folk School in Brasstown, NC, Winslow Art Center in Bainbridge Island, WA, Art of the Carolina's in Raleigh, NC, Peninsula Schoolof Art in Fish Creek, WI, and Crealde School of Art in Winter Park, FL. Students also travel from around the country to attend his 2-day painting classes in his Lexington, SC studio.
Story has work showcased in the Bush Presidential Library in Houston. His paintings have been reproduced by major publishers such as Canadian Art Prints of British Columbia and distributed worldwide.
Michael Story Workshops
116 Brook Trout Court
Lexington, SC 29072
803-356-4268